The themes of the projects are closely linked to:
skills development
tourism coordination, establishing and coordinating networks
tourism recovery and resilience
internationalisation of tourism enterprises
employment in tourism enterprises
sustainable and responsible tourism, circular economy in tourism
digital development in the tourism industry
tourism in different business environments: coastal, maritime, and rural tourism as well as nature-based, food, and cultural tourism
Funding: NordPlus
The importance of sustainability is growing in today's business. The demand for natural, healthy and ecological services and products is increasing and consequently the market for these is growing. This in turn creates business opportunities for green micro-enterprises. This project aims at preparing HEI students and green micro-entrepreneurs for a greener future by enhancing education cooperation between Finland, Sweden, Estonia, and Latvia.
The expected learning outcomes:
Improved skills in responsible business practices and sustainability, and the use and adoption of SDGs in small companies. Special focus will be on the strategic management of green micro-business, understanding green consumers and communication in the customer journey.
Improved general understanding of how to improve small companies' competitiveness with responsible business practices.
General learning outcomes are improved skills and common aims towards a green future, sustainability as well as blended and collaborative learning in Nordic-Baltic collaboration with a variety of stakeholders.
This network includes the following partners: Lapland UAS, SAMK, Novia UAS, Dalarna University, Tallinn University of Technology, Estonian Maritime Academy Centre for Blue Economy and Turiba University.

Duration: 1.6.2022-31.5.2026
Funding: Erasmus+ Partnerships for Innovation
Project budget 3,814,005.00 €
The Pact for Next Tourism Generation Skills (PANTOUR) is a consortium that seeks to boost innovation through cooperation to develop activities, strengthen partnerships and produce resources to implement the Blueprint for Sectoral Skills Development in Tourism in Europe. PANTOUR is composed by a transnational alliance of 13 partners from the vocational training, life-long learning and higher education landscapes, and all the tourism industry sector representatives from all over Europe.
The consortium aims especially at designing innovative and cooperative solutions to address skills needs in the tourism ecosystem, with the development of outputs such as: the Sectoral Skills Intelligence Monitor, the Skills Lab, a Resource Books for Trainers, the implementation of the NSRGs, a Skills Strategy Plan for 2026-2036, among others. Digital, social, and green skills are at the focus of the project. With the exploitation of its outputs, PANTOUR seeks to benefit job seekers, unemployed and employed workers of the industry, employers and SMEs, dedicating special attention in reskilling and upskilling the workforce on future skills needs after the Covid-19 impacts in the industry. Public and private training institutions will benefit from new innovative content and teaching methods regarding core skills. The number of people benefiting from this proposal will be over 10 million that work across the tourism sector in Europe.

Duration: 1.11.2021-30.6.2023
Funding: Erasmus+ Programme, KA2 Strategic Partnerships
The Skills4CMT project, funded by the Erasmus+ Programme, makes a fundamental change to sector-specific skills development by improving the quality and digitalisation of thematic higher education in coastal and maritime tourism, since investing in people is a condition for its sustainable and competitive growth. The objective is threefold:
1.1. To increase understanding of the needed sector-specific skills and qualifications in CMT to tackle skills gaps and mismatches
1.2. To develop a learning-outcomes-oriented curriculum to strengthen the strategic and structured cooperation of higher education institutions in CMT education
1.3. To increase the use of innovative digital technologies, methods and tools as well as open educational resources (OER) for skills development in CMT.
The main results of the project are occupational profiles for the three key occupations in CMT with descriptions of the knowledge, skills and competencies, a curriculum for coastal and maritime tourism and eLearning opportunities and Open Educational Resources (OER) for the curriculum.
The project is implemented in cooperation with Satakunta University of Applied Sciences (FI),  Seinäjoki University of Applied Sciences (FI), Vidzeme University of Applied Sciences (LV), Tartu University Pärnu College (EE), HZ University of Applied Sciences (NL), and Dundalk Institute of Technology (IE).
Visit the project webpages https://www.skills4cmt.eu/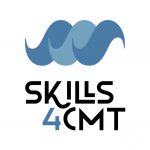 Development projects for enterprises
Duration: 1.12.2019 - 30.11.2022
Funding: Leader Ravakka
In this joint project of six tourism micro enterprises, entrepreneurs in the field of well-being and natural resources network with tourism companies and, through their own strong areas, provide additional services for tourists travelling to Satakunta. The aim is to achieve growth through cooperation and the construction of a high-quality product family in well-being tourism, including marketing communication and improved skills for entrepreneurs. The project develops attractive tourism services utilising elements of local nature and culture and their well-being effects.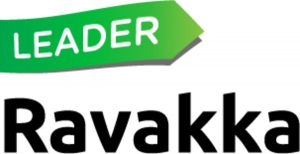 Duration: 01.08.2021 – 31.07.2023
Funding: The European Agricultural Fund for Rural Development 
The Tourism Companies on a Sustainable Path project is a joint project of 10 tourism companies in Satakunta. In the project, companies go through the Sustainable Travel Finland (STF) development path launched by Visit Finland and are trained as experts in the sustainability management system of their choice. Companies draw up a development plan and implement practical measures to promote sustainability in their operations. Operations are communicated and utilized in companies' marketing activities.

TourInt2030 – Promoting the Satakunta tourism growth programme 2030 through international networks and cooperation
Duration: 1.10.2020 - 31.3.2022
Funding: The European Regional Development Fund
The aim of the TourInt2030 project was to promote research and development activities supporting the development of the Satakunta tourism industry by strengthening cooperation and networks at an international level. The project supported and extended the international partnerships, networks and links between tourism research and development activities in Satakunta with European initiatives and programs.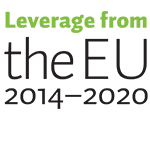 ---
Satakunta tourism growth project
Duration: 1.9.2019 - 31.12.2021
Funding: The European Agricultural Fund for Rural Development
The Satakunta tourism growth project was a joint project which contributed to the implementation of Satakunta tourism growth programme, developed the establishment and coordination of thematic and business networks between the rural tourism operators in the region, as well as the entrepreneurship and business skills of rural actors. In particular, the project promoted sustainable food, nature, well-being and cultural themes, as well as the digitalisation of tourism companies.

---
Digitalisation Opportunities among Coastal Tourism Entrepreneurs and Networks
Duration: 15.5.2020-31.12.2021
Funding: Nordplus
The aim of the project was to improve skills in digitalization in micro-size coastal and maritime companies in the Satakunta region by designing and implementing a joint course. Project partners were Lappi UAS, Yrkeshögskolan Novia, Turiba University (Latvia), University of Dalarna (Sweden) and Tallinn University of Technology Estonian Maritime Academy Centre for Blue Economy (Estonia), i.e., the TURID-network. Micro-size entrepreneurs, students, lecturers and experts from six universities meet, co-created and learned together in this project to develop e-marketing, e-sales, digital commerce and social media communication among others in micro-sized coastal tourism companies.

---
Growth for tourism companies from China
Duration: 1.11.2017 - 31.12.2021
Funding: The European Agricultural Fund for Rural Development
The aim of the project is to develop the internationalisation of five micro-enterprises, especially related to the Chinese tourism market, and to seek growth, especially from camp schools for Chinese children and youngsters. As part of the project, the companies will produce attractive camp school products to suit the Chinese market, collect marketing materials in Chinese and participate in marketing trips to China together with Visit Finland. The trips take to tour operator meetings and fairs, and at the same, to visits in the Satakunta twin city of Changzhou together with the China project of Satakunta University of Applied Sciences.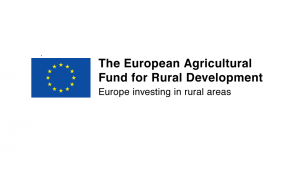 ---
BalticBlueMarinas: Remote Baltic Marinas Drivers for Sustainable Coastal and Maritime Tourism Development
Duration: 1.10.2020 - 31.12.2021
Funding: Interreg Baltic Sea Region
Coastal and maritime tourism, as the largest maritime activity in the BSR, is of major importance in its economy as the competitiveness of the sector is a driver for sustainable growth, jobs and social cohesion. As the EUSBSR states, the region needs to strengthen cooperation between actors to foster growth: integrating marinas into regional tourism development and recreational boating with other tourism sectors.
This seed money project developed an umbrella-cluster project connecting separate development activities and clusters around the BSR. It aimed at enhancing transnational tourism development by establishing the BSR as sustainable coastal and maritime tourism destination. It promoted the destinations established around remote and rural BSR marinas as drivers of sustainable tourism development, capitalised the use of marinas and developed marinas as key actors of tourism destinations and networks.

---