We develop: The well-being of tourism entrepreneurs
Why is it important to develop the resilience of tourism entrepreneurs?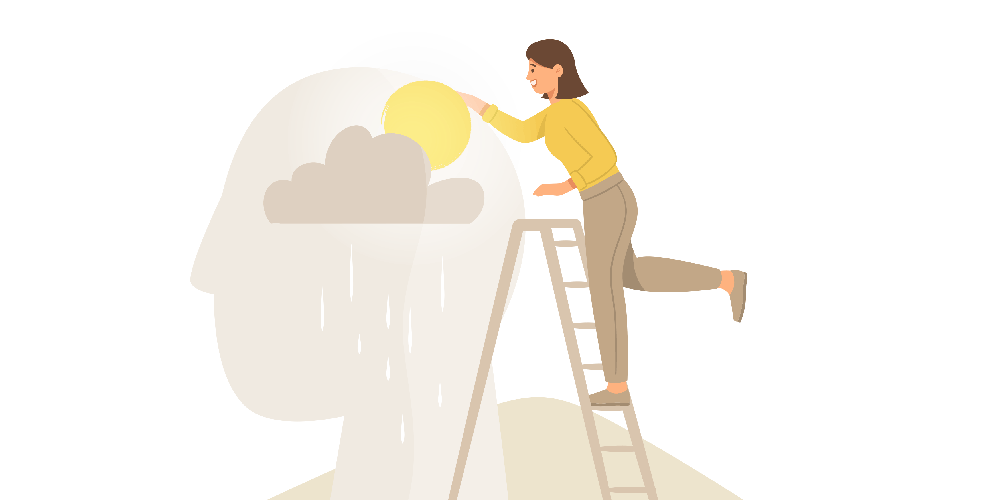 The majority of tourism businesses are small and micro businesses. There the success of the business is often built solely on the entrepreneur's own skills and efforts.  Being a small entrepreneur has its own challenges, for example, it can be lonely to work alone without incentive, support and marketing networks. Entrepreneurs are often seen as superhumans who are able to balance work and leisure in their daily lives. But everyone needs to recharge and no one can perform indefinitely. To cope with everyday life, entrepreneurs need resources to counterbalance the stresses and strains. These resources can be related to relationships, hobbies, rest, values, self-esteem, stress management, nutrition, sleep and rest, work habits, exercise, self-confidence and recovery skills.
The tourism sector has also been shaken by pandemic years, the economic strains of the war in Ukraine and growing labour shortages. In the wake of these changes, the tourism sector has become familiar with the word 'resilience'. This word in a way answers the question of how we can respond to changes and challenges in the operating environment by using our own existing resources. Resilience describes resilience, positivity and a belief in the future. Coping with difficulties and challenges develops a person's ability to cope and flexibility of thought and action. Resilience is shaped, developed and accumulated, and can also be strengthened. Developing resilience in the entrepreneur and the company is important for both business success and well-being.
 Experiences of tourism entrepreneurs in Satakunta on the impact of the pandemic
In a study by Veera Kaipio, it was found that the most obvious changes in the working life of tourism entrepreneurs as a result of the pandemic were shock and confusion. These changes brought stress and uncertainty, which had a negative impact on well-being and job satisfaction. Fear and anxiety, even anger that there was nothing they could do about it, were the result of a lack of continuity and a loss of prospects for the future. As a result of the interest rate pandemic, entrepreneurs' solution-orientedness and resilience qualities increased and strengthened. Entrepreneurs developed new resources and training gave them new strength and increased their sense of self-reliance. Domestic tourism grew and became a trend that many local tourism entrepreneurs were happy about.
The means for tourism entrepreneurs in Satakunta to strengthen their resilience
The results of the study show that the ability to adapt to change is dependent on the ability of tourism entrepreneurs to cope with work and their well-being. Well-being is the result of the tourism entrepreneur's ability to identify and use his or her resources constructively and appropriately. Entrepreneurs felt that they had discovered new types of resources, such as an increased focus on solutions, learning and creating new things, and the growing relevance and potential of nature as a contributor to well-being. Important resources in situations of change and adaptation were perceived as discussions in the work community with colleagues, their own social network, solution-orientedness, the use of new approaches and tools, and the reflection and production of innovations and training.
The importance of social relationships and networks, such as friends and colleagues, as resources emerged particularly strongly. The importance of peer support through social relationships is highlighted. Tourism entrepreneurs felt that discussions with colleagues and friends, both at work and remotely, were important. Going through and discussing issues in a non-goal-oriented way helps people to structure their own thoughts and to get peer support from people who have similar experiences of the derogation and the interest rate pandemic.
The study found that entrepreneurs felt that work was more of a hobby than a job, and therefore served as an asset for the tourism entrepreneurs interviewed. Entrepreneurial work is often a passion for which there is a positive compulsion. Having the freedom to do what you like and make your own decisions helps to empower you. Entrepreneurs felt that change can lead to better results. New solutions help to move forward, while being stuck in problems is a burden.
 Did you know that overall (work) well-being consists of three components?
Physical well-being refers to a person's own experience of their physical health, fitness and ability to cope with everyday life.
Social well-being is based on factors such as friendships, relationships, family, work community and other communities. Social well-being also has an economic dimension.
Mental well-being is the state of being able to recognise one's own strengths and abilities, to cope with life's challenges and to work and participate in one's environment.
The European Social Fund-funded project RestarT: Increasing the capacity for change, adaptability and well-being at work of micro and small enterprises in the tourism sector in the interest rate crisis has provided coaching, entrepreneurial clinics and group coaching for entrepreneurs. The aim of the project has been to accelerate and strengthen the recovery of businesses in the sector from the crisis caused by the interest rate pandemic, thus safeguarding business productivity, well-being at work and jobs.
The project has developed a "Pysähdy. Pohdi. Toimi." a guide for building resilience among entrepreneurs.
Veera Kaipio's thesis "Resources for tourism entrepreneurs in supporting well-being and resilience" was commissioned by the project.